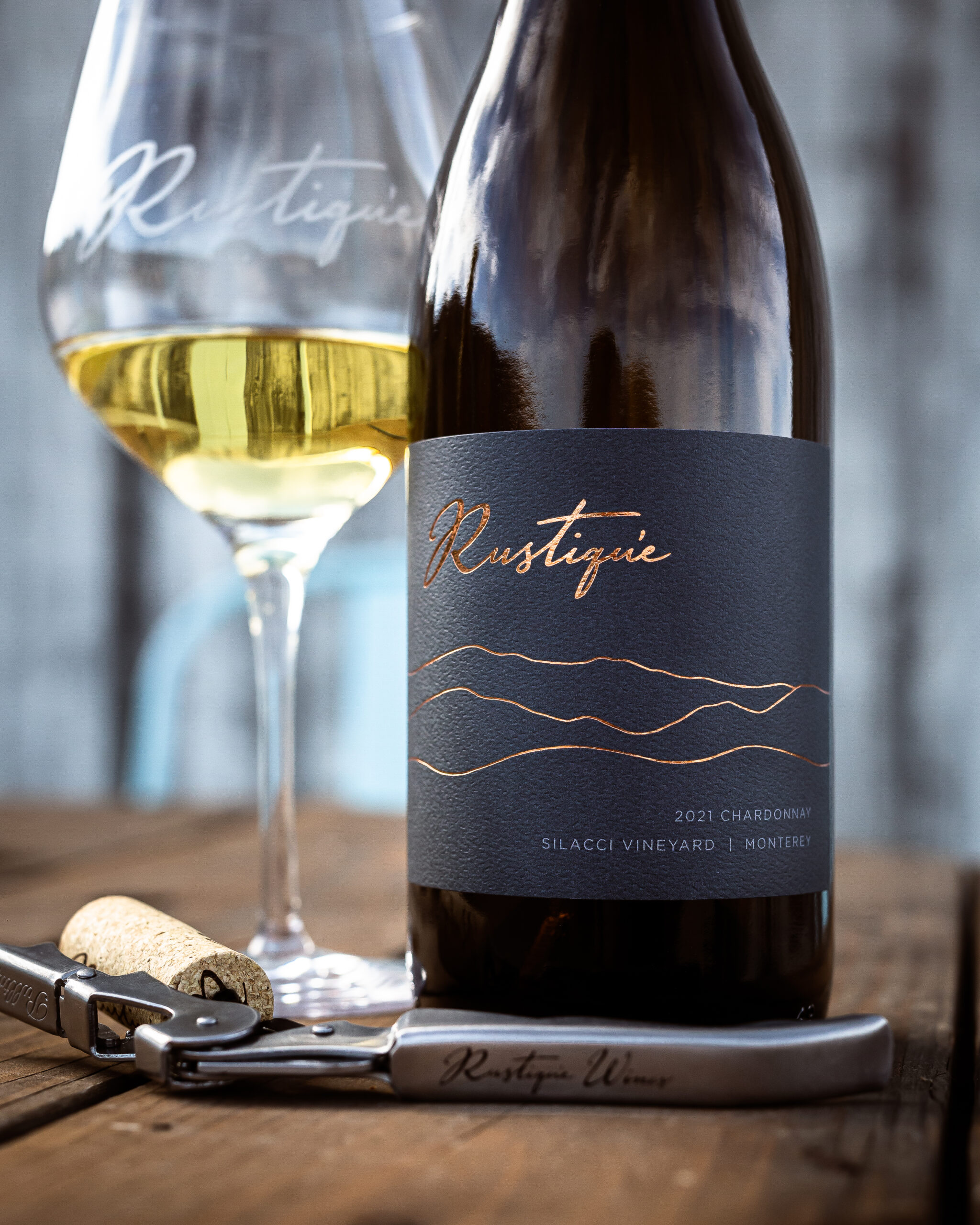 2021 Rustiqué SS Chardonnay
A forthright counterpart to its oaked sister, this steel fermented chardonnay is backed by crisp acidity and gentle minerality. This wine conveys aromas and flavors of fresh peach, crisp pear, honeysuckle and lime on the nose and palate.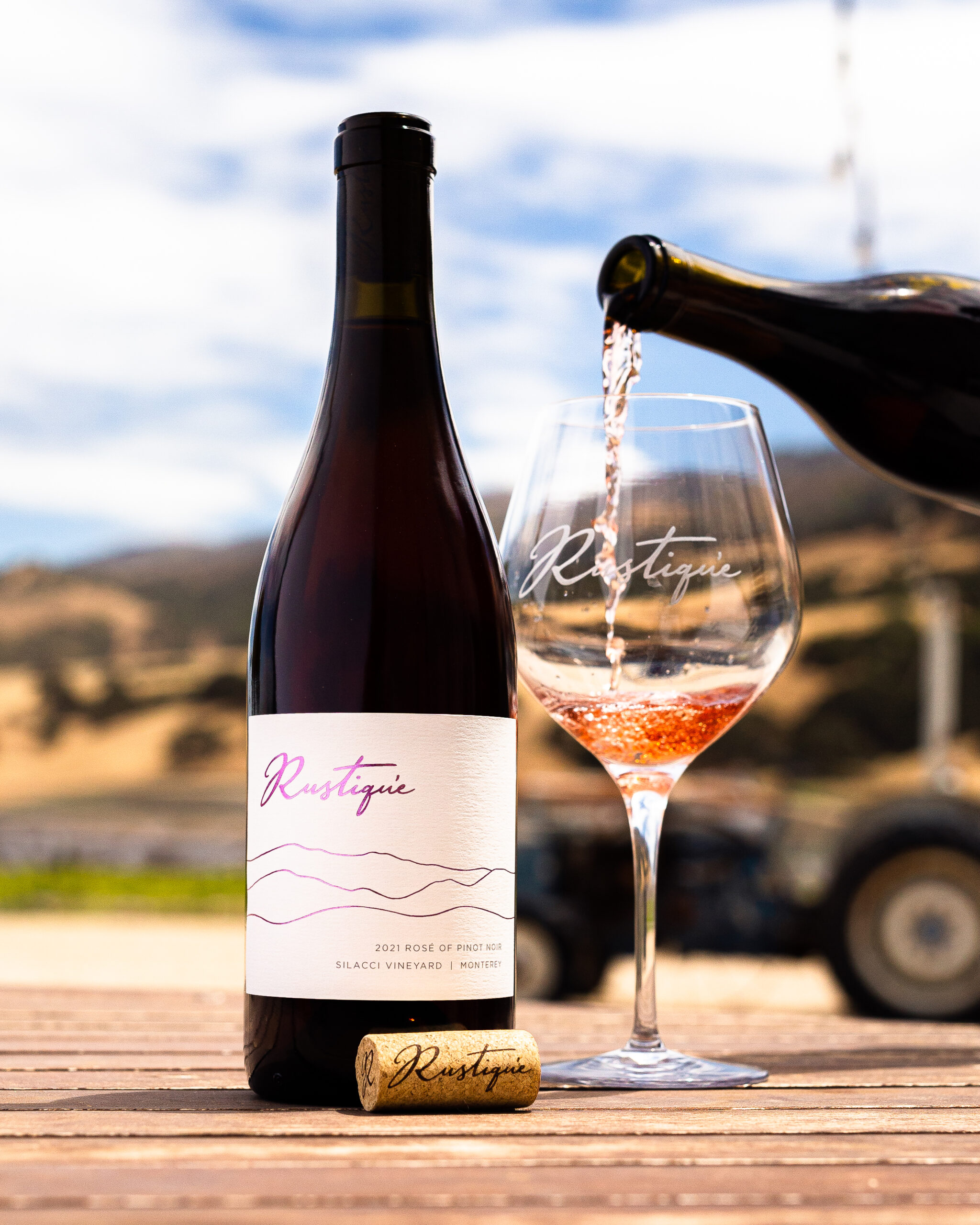 2021 Rustiqué Rosé
The inspiration for this wine comes from our affinity for crisp, dry Rose. The color foreshadows the expressive blend of blood orange, grapefruit and ripe strawberry flavors that you experience on the nose and palette. Delightfully crisp and complex; this is our most playful wine we've made to date.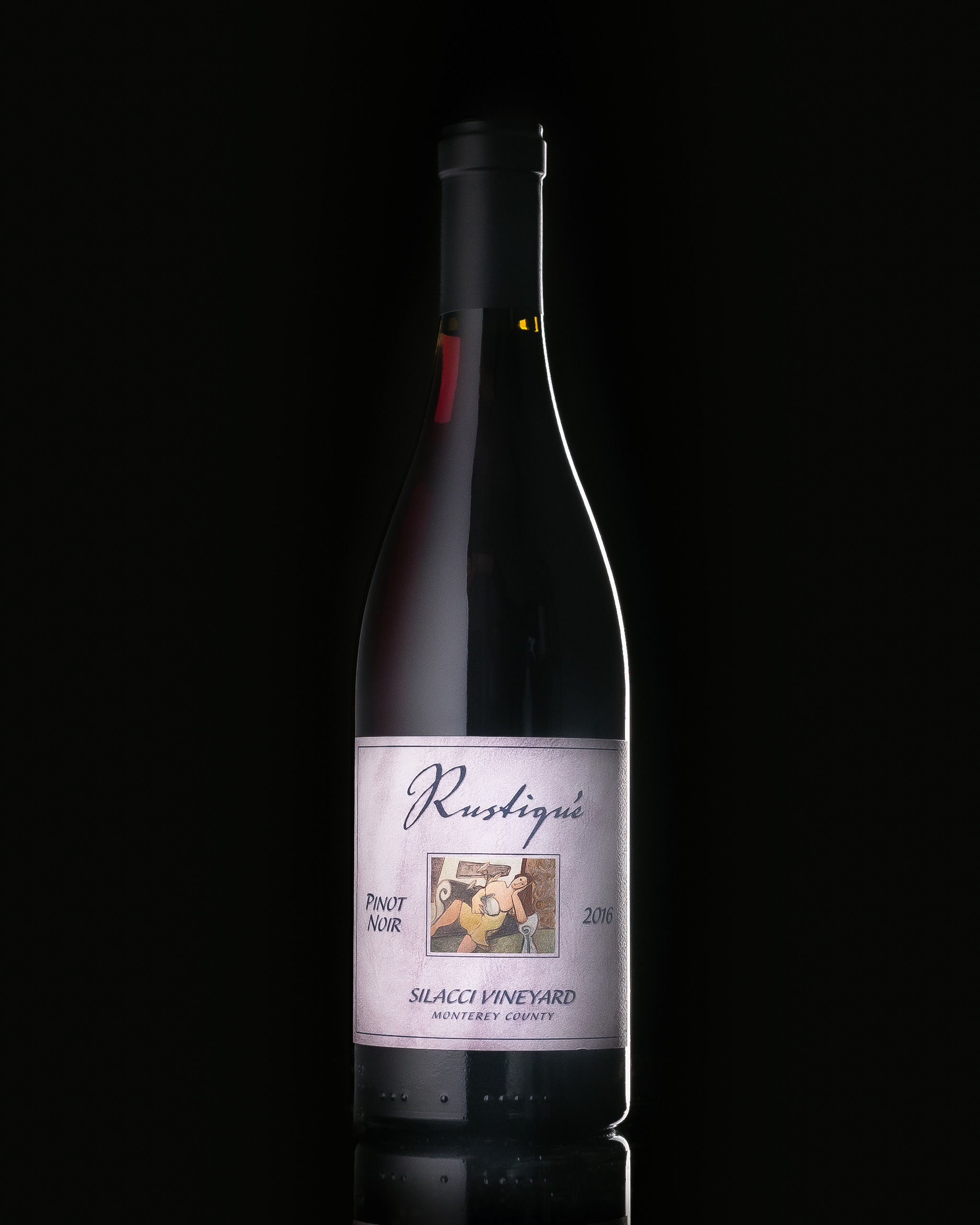 Library Wines
In the tasting room we're currently serving the 2019 chardonnay, the 2018 chardonnay, the 2018 pinot noir, the 2017 pinot noir, and the 2016 pinot noir. Dive into the tasting notes for our entire Library by clicking the button below.
A sense of place.
Rustiqué is a family owned and operated estate winery established in 2006. Made with the grapes from Silacci Vineyards, we are dedicated to learning from the land and evolving alongside it to make high quality pinot noir and chardonnay. Our tasting room is located in Monterey County in the foothills of the Santa Lucia Mountain Range.
The Story of the Land
It's a bloodright.
This land only gets passed down or sold to family — and that's how Silacci Vineyards came to be. We planted these vineyards when it was our turn to be shepherds of the land, and Rustiqué is our first label to encompass what we believe is the best expression of our home.
A Memoir for Rusti
Rustiqué is named after our mother, wife, and first teacher — Rusti.
She was who taught us to respect the land, instilled the core values of what it means to be a part of an ecosystem, and showed us that the environment we live in is bigger than the individual.
We dedicate this craft to her every year to commemorate her life and continue her legacy in our community.
Join Us
Open Friday - Sunday: 11a to 5p
1010 River Road, Salinas CA 93908